Cooperations
The institute cooperates with over 100 regional, national and international research partners from science, industry and the healthcare sector. It works closely with the university's Rail Technology & Mobility, Computer Science & Security, Media and Digital Technologies, Media and Economics and Social Sciences departments.
In addition, the institute offers its expertise as a service in the form of commissioned research, and for the independent evaluation of health promotion projects, interventions and therapy methods.
You want to know more? Feel free to ask!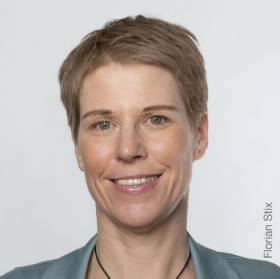 Head of Research Institute
Institute of Health Sciences
Lecturer
Course Leader Applied Clinical Research in Health Sciences (MA)
Course Leader GAIT - Ganganalyse und Rehabilitation (certif.)
Course Leader GAIT - Ganganalyse und Rehabilitation (MA)
Department of Health Sciences
Member of the UAS Board from 2023 to 2026
Location: B - Campus-Platz 1
M: +43/676/847 228 583